Welcome to the Fox Island Museum!
There are more than 3000 artifacts on display in Dioramas, Showcases, and free standing exhibits. Among them is a display describing the life of former Governor Dr. Dixy Lee Ray, a Mosquito Fleet display, Indian artifacts, rotating exhibits, a reference room, farm room, Book Nook, and Museum Store.
The Fox Island Historical Society is giving a $1,000 scholarship in 2023 in memory of Dr. George A. Weis. The scholarship will recognize a well-qualified high school senior graduating in the spring of 2023 to help finance a post-high school education beginning in the fall of 2023. The senior must be a resident of Fox Island at the time of high school graduation. Applications will be accepted starting April 1, 2023.

Please refer to this link for more detailed information: https://foxislandmuseum.org/scholarship/.
Local Author Afternoon at the Museum
Come to the museum on Saturday March 25th from 1:30-3:30 and meet three local authors: Robert E. Ingram, author of "The Genius Who Saved Baseball" (fiction), EC Murray, author of four books, including "A Long Way from Paris", and DL Fowler-The Lincoln Guy, whose books are curated in the Lincoln Presidential Library. Open to all.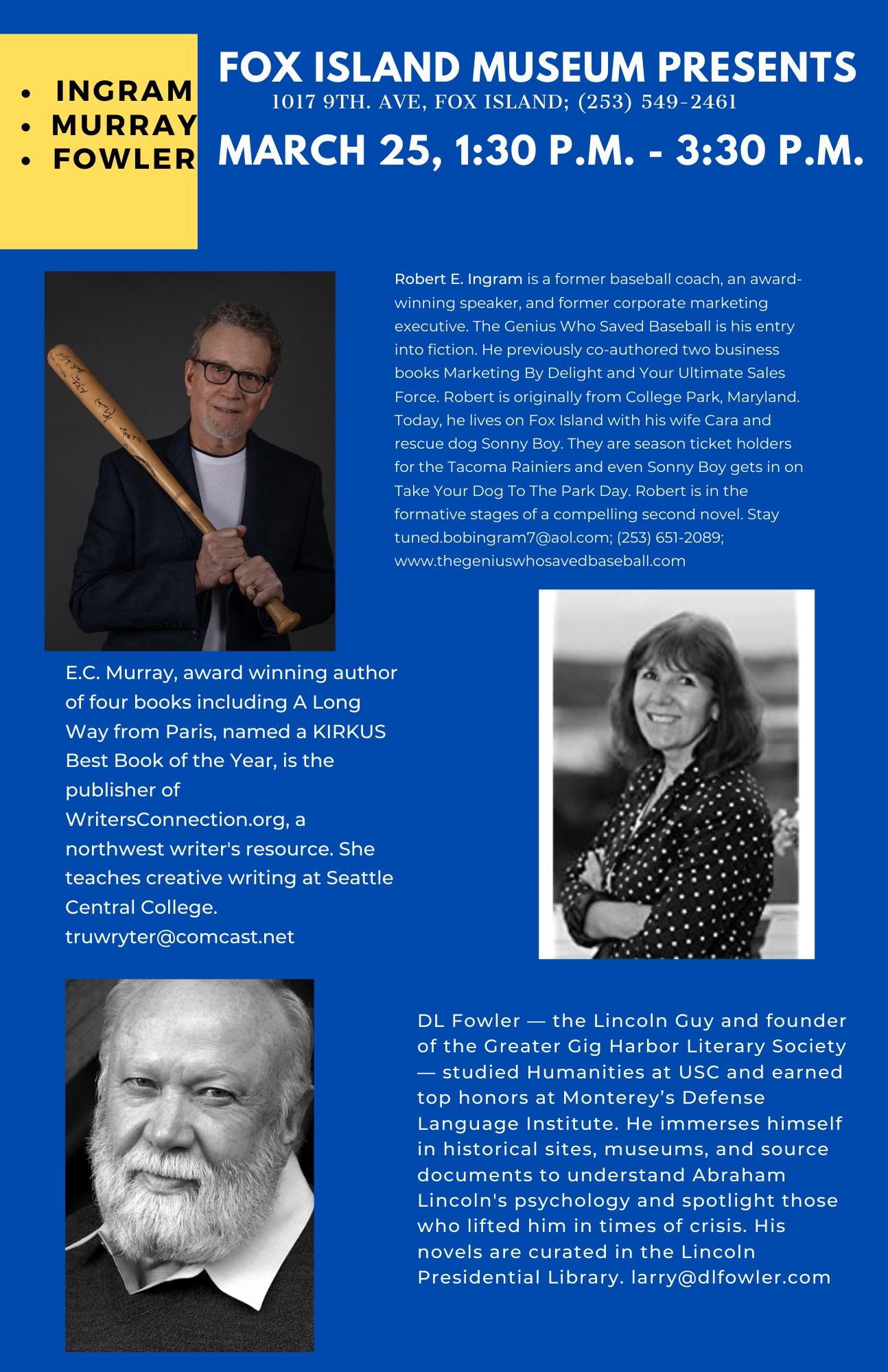 ---
---
Please like us on Facebook and visit our YouTube Channel.
Thank you for supporting the Fox Island Historical Society Museum!
---
Museum Open on Saturdays & Sundays 1-4 PM