2023 Application for
Fox Island Historical Society Board's
Dr. George A. Weis $1,000 Memorial Scholarship
The deadline for completing the Scholarship Application is 11:59 p.m. on Monday, May 1, 2023.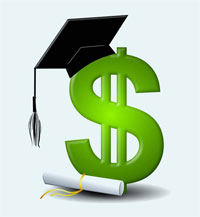 This year we will be awarding two $1000 Dr. George A. Weis Memorial Scholarships. The Fox Island Chapel Preservation Society (Chapel on Echo Bay) has generously donated $1000 to the Fox Island Historical Society Museum for this additional award.
These scholarships will recognize two well-qualified high school seniors graduating in the spring of 2023 to help finance a post-high school education beginning in the fall of 2023.  These seniors must be residents of Fox Island at the time of high school graduation.  The FIHS Board Scholarship Committee will review applications and determine the recipients of the scholarship.  These scholarships are good for one year only for the recipients.
Who Was Dr. George A. Weis?
Dr. Weis was a longtime Fox Island resident, volunteer, and tireless advocate for the FIHS museum's mission and high-quality exhibits. His career as a diagnostic radiologist was preceded by service in the U.S. Army. Dr. Weis loved photography, the outdoors, traveling, and devoting time to his family and community. He worked on lighting, security, computer issues, digitizing archives, and solving storage problems at the museum. For many years Dr. Weis also prepared the Fox Island phone books, maintaining records of names, numbers, and addresses for island residents. He was truly a friend to this community.
Who is Eligible?
To be eligible, an applicant must be a high school senior residing on Fox Island, who is graduating in the spring of 2023 from an accredited public, private or home-school and has been accepted at an accredited two or four-year academic institution or vocational/technical training school. The post-high school college or training program must require high school graduation as a prerequisite for enrollment in the fall of 2023. Students related to FIHS Board members are not eligible.
How Do I Complete the Application?
The online application form is available on the museum's website at https://foxislandmuseum.org/2023-scholarship/.
Applications must be completed and submitted online and should include all requested contact, school attendance, reference, and transcript information.
Two references not from immediate family members must be provided.
A copy of the student's most recent school transcript (or report card if transcript is not available) showing the cumulative GPA should be uploaded in pdf, jpg, or png format.
When is the Application Due?
Applications must be submitted between April 1 and May 1, 2023, 11:59pm, Pacific Daylight Time.
How Will Applicants Be Evaluated?
Applicants meeting the eligibility and timeliness criteria will be evaluated based on their academic record (a minimum cumulative GPA of 2.0), information provided by their references, and their essay response. The quality of the essay response will be compared and scored against a standard approved in advance for this program by the FIHS Board Scholarship Committee.
When Will the Selection be Made and the Scholarship Recipients Notified?
The selected recipients will be notified by email and telephone message by May 15, 2023 using the contact information provided in the application. Instructions will be provided at that time about how the scholarship will be paid. Applicants who are not selected will be contacted in early June, 2023.
Questions?
Questions may be submitted via email to the FIHS Board Scholarship Committee at FIHSmuseum@gmail.com. Please include the subject line, "2023 Dr. Weis Scholarship" in any email.
You may also leave a message on the museum office phone voice mail at 253-549-2461.
Fox Island Historical Society Mission Statement
The mission of the Fox Island Historical Society is to enrich the greater community through the discovery, preservation, and sharing of knowledge about the history of Fox Island.