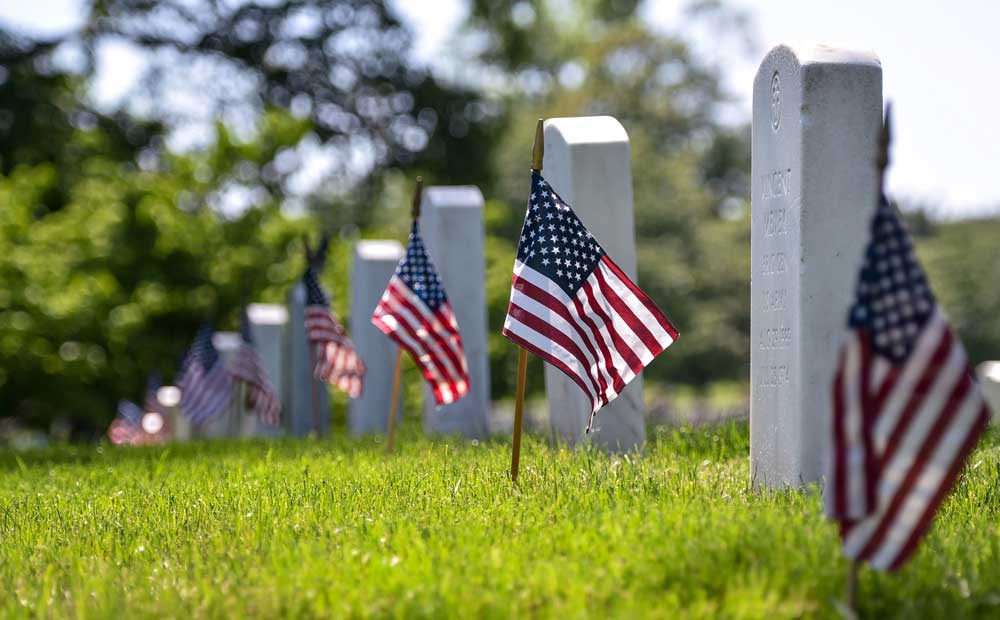 Memorial Day Ceremony at Fox Island Cemetery
Monday, May 30, 2022, at 11:00 a.m.



Please join us for a ceremony for the deceased war veterans of Fox Island and their supporters who have honored themselves and our country in defense of its freedom.

We will be honoring deceased war veterans including those buried at the Fox Island Cemetery with a Ceremony featuring:
Flag lowering and raising by members and leaders of Fox Island Boy Scout Troop #27
Reading of names of deceased veterans by Fox Island Historical Society volunteer Kathi Densley
Remembrance of the Cootiettes by Fox Island Historical Society volunteer Hannah Jay
Invocation by Rev. Janet Matthews of the Fox Island UCC
Wreath laying with wreath provided by the Fox Island Sand and Soil Garden Club
Playing of taps by Morrie Pedersen of Fox Island
We look forward to seeing you there!