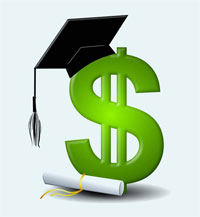 Attention Students, Families and Friends of 2023 Fox Island High School Graduates
This year there will be two $1000 Dr. George A. Weis Memorial Scholarships. The Fox Island Chapel Preservation Society (Chapel on Echo Bay) has generously donated $1000 to the Fox Island Historical Society Museum for this additional scholarship award. These scholarships will recognize two well-qualified high school seniors graduating in the spring of 2023 to help finance a post-high school education beginning in the fall of 2023. These seniors must be residents of Fox Island at the time of high school graduation. All rules, deadlines, and applications will be the same for both scholarships.
The application link is now open and will remain open until midnight on May 1st, 2023.
Please refer to this link for more detailed information and access to the application: https://foxislandmuseum.org/scholarship/.